WEDDINGS / PARTY HIRE
All the information you need for your next function
Impress your family and friends with an entertainment option that will have them in stitches and coming back for more! A photo booth will bring an immense amount of excitement for guests of all ages and will be the talking point of the party long after it has ended.
Our photo strips can be customised and personalised to your event – we can match your colour scheme and theme for your special day. Just add your names and date and your guests have the perfect memento to take home.
– Instantly printed keepsakes personalised with your names, date and event design.
– UNLIMITED, entertaining and fun photography of your wedding reception or party
– A unique experience that will set the scene for an unforgettable night.  The laughter you'll hear from a Picture This Photo Booth booth is simply contagious!
– A beautiful leather guest album to be enjoyed and laughted at for years to come
– A digital copy of all images taken in the photo booth during your event
WEDDINGS
There is something about the informal nature of the photo booth that delights everyone! A Picture This Photo Booth booth at your wedding is a relaxed and entertaining way to get friends and family together and have fun. Whether it be 6 people crammed into the booth laughing or a special moment with the bride and groom, these are truly unique images other wedding photography options just can't capture.
Guests are able to keep one  photo strip while placing the second photo strip into a beautiful album with a personalised message allowing the bride and groom to take the memories with them!
You will be looking back at this album for years to come – always with a smile and giggle!
We were a finalist in the ABIA Awards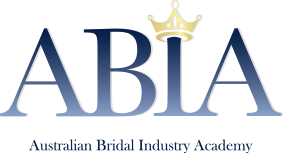 PARTIES
Picture This Photo Booth suits parties of all kinds. Whether it be an 18th or 21st birthday party, an engagement party or even a 40th….. guests will enjoy creating their very own quirky and fun photos to remember the occasion.
Include our guest photo album and instantly receive photos to remember your party at the end of the night – complete with special messages from your guests.  No need to worry about going to get photos developed…….eventually!
Remember the photo strip graphics are professionally customised to suit your special event!
SCHOOL EVENTS
Create lasting memories of your classmates at your school event – whether it be a debutante ball, end of year dinner, social or presentation/awards night. A Picture This Photo Booth booth at significant school events is a great entertainment option and we are sure you will be pleased with the response from the students. We can even include the school logo and wording of your choice to customise the photo printouts to the particular school event.
Contact us today for our 2017 End Of Year School Special!
OPTIONAL EXTRAS
Add an extra touch to your photo booth experience with our range of optional extras.
VIP Package – Video Internet Photos
The VIP Package offers a unique service that combines video capture with web-based viewing and integrated social networking!
Your guests will receive instant gratification and will create an amazing buzz when they can view photos, watch video and leave comments in real time from the event!
How Does It Work?
– record a 30 second video message at the beginning of each photo booth session
– pose 4 times as normal for your photo strip
– a unique code will print at the bottom of your photo strips which will allow you to instantly access your photos and video online!
– Share these images instantly with family and friends via social networking!
Beautiful handcrafted Thank You cards
Say thank you to your guests with one of Picture This Photo Booths handcrafted and original Thank You Cards.  Simply choose your favourite photo strip or single photo image and choose from our range of beautiful designs.  All cards can be colour matched to your wedding colours.
Enquire Now